We Know How To Structure A Portfolio As Well As We Know How You Take Your Coffee
When it comes to the big financial questions in life and in business, you deserve the support of professionals who understand the enormous value of little things. That's why we built AMB, a firm dedicated to helping manage and preserve family wealth and solve corporate challenges. We focus more on the quality of our attention and advice than simply the quantity of services offered.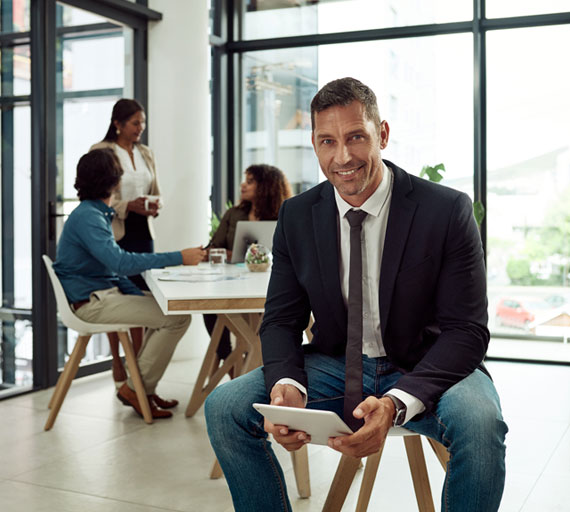 Today, AMB is actively engaged in investment management, investment banking, brokerage, and corporate and employee benefits but it all started with just two financial advisors. In 1985, M.H. Allen, Jr. and Richard G. Mooney, III were recruited by Merrill Lynch to represent the "Red Hills" region of South Georgia and North Florida – an area known for its unique place in history, plantations and bobwhite quail, and from this partnership a firm was born.
In 2000, Kate Ireland and Jack Frazee were brought on board as capital partners. Ireland, a descendant of the Cleveland, Ohio, branch of the Hanna family, was a nationally known philanthropist, a Fourth District Federal Reserve Bank Director, and a limited partner of Brown Brothers Harriman & Company. Frazee was the former COO and director of Sprint. Together, they formed FAIM, LLC, which served as the holding company for the AMB group of companies.
In 2011 following the passing of Kate Ireland and Jack Frazee's resignation as a partner and board member, Charles W. "Chuck" Roberts, III became a capital partner and was elected Chairman of FAIM, LLC. Mr. Roberts is the President of Roberts and Roberts, Inc. and Culpepper Construction, Inc. He served as President of C. W. Roberts Contracting from 1976 until 2013.
Our mission and values
There are three core principles at the heart of AMB that guide us professionally and personally:
Know our clients
Appreciate their concerns
WORK DILIGENTLY TO ACCOMPLISH THEIR GOALS
We believe our focus on these principles and our insistence that clients always come first is what makes their continued success – and our own – possible.